Prof

Sasha Handley
Professor of Early Modern History
Biography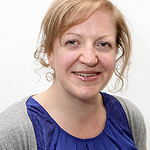 Sasha Handley specialises in early modern social and cultural history in the British Isles, with a particular interest in histories of everyday healthcare (especially sleep practices), material culture, supernatural belief (especially relating to women's histories) and the history of emotions.
She teaches across a wide range of courses in early modern British, European and global history. She is a Fellow of the Royal Historical Society, Co-Editor of the Bloomsbury monograph series New Directions in Social and Cultural History and Chair of the Wellcome Trust's Medical Humanities Discovery Advisory Group. Sasha is a member of the Bodies, Emotions and Material Culture Collective at Manchester and she is Associate Director for Research (Public Engagement and Impact) within the School of Arts, Languages and Cultures from 2021-24. 
Further information
Since 2011 Sasha has collabarated with the National Trust to engage the public with aspects of her research. At Ham House she ran guided tours for three years, entitled '40 Winks: Sleeping Habits Through the Ages', and has also written a tour script for the staff and volunteers at the house to enable them to run tours of their own on a regular basis. Sasha has also written room guides for the bedchambers at Ham House and delivered a training session to curators and volunteers at Ham House on historic sleeping practices. More recently, she has been awarded AHRC funding to pursue the impact and engagement project 'How we used to sleep' with Little Moreton Hall. The project involves a wide range of participants ranging from mental healthcare professional and service users, to social enterprises and school groups across the northwest region.
Sasha has collaborated with a range of museums and heritage institutions. During her tenure as Visiting Research Fellow at the Victoria and Albert Museum, she has produced new catalogue entries for key items in the Museum's collections and updated existing entries. Sasha has also conducted important new research and produced a conservation report about a key item within the collections of the Museum of London in collaboration with a scientific advisor from the University of Manchester.
External positions
External Examiner, University of Hertfordshire
1 Sep 2016 → 31 Aug 2019
Related information