Prof

Frank Mort
Professor of Cultural Histories
Biography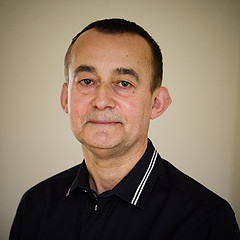 I became Professor of Cultural Histories and Director of our Centre for Interdisciplinary Research in the Arts (CIDRA) at the University of Manchester in October 2004. Previously I was Professor of Cultural History and Director of the Raphael Samuel History Centre at the University of East London (1998-2004). A Fellow of the Royal Historical Society, I have held visiting professorships in the history departments of a number of leading American Universities including Johns' Hopkins, Columbia, and Michigan, together with major research fellowships at the Shelby Cullom Davis Center, Princeton University and the National Humanities Center. I am currently on the editorial board and advisory board of journals that include: Cultural and Social History; Twentieth Century British History; Consumer Culture; Journal of Cultural Economy, New Formations.
I am currently working on a major study of popular attitudes to the British monarchy across the twentieth century. The book argues that ordinary men and women remade the crown after European empires fell and publicity began to transform private life. Pressure from the working class, from soldiers and citizens in wartime, from women and media audiences modernized the monarchy, making it more accessible than its Victorian and Edwardian counterparts. This is the story of royalty's new role in an era of mass society and volatile news exposure. It reveals how constitutional monarchy was changed not just by political democracy but by a collective democracy of feeling, both in Britain and globally. My recent articles 'Accessible Sovereignty: Popular Attitudes to British Royalty during the Great War' (Social History, 2020) and 'On Tour with the Prince: Monarchy, Imperial Politics and Publicity in the Prince of Wales's Dominion Tours 1919-20' (Twentieth Century British History, 2018) show how this research is shaping up. 
I am the author of a number of ground-breaking books of cultural and social history. These include Capital Aiffairs: London and the Making of the Permissive Society (Yale, 2010), Cultures of Consumption (Routledge, 1997) and  Dangerous Sexualities: Medico-Moral Politics in England since 1830  (Rouledge, 2002), along with edited collections and countless articles on these subjects. 
I broadcast regularly on TV and radio, including the recent Channel 4 series The Queen's Lost Family (2019).             
Keywords
Monarchy, Urban History, consumer behaviour, sexuality
Related information