Prof

David Denison

FBA
Emeritus Professor
Biography
Brief CV

After an undergraduate degree at Cambridge (Mathematics, then Anglo-Saxon, Norse & Celtic) I did a doctorate at Oxford. For many years I was in English at Manchester (through various departmental name changes), and was HoD 1998-2001. Since 2004 I have been in Linguistics and English Language. I held a personal chair from 1995 and was Smith Professor of English Language and Medieval Literature from 2008. In 2014 I received an honorary doctorate from Uppsala University and was elected a Fellow of the British Academy. From March 2015 I am Professor Emeritus of English Linguistics, fully involved in research but no longer on the regular teaching staff at Manchester.
Visiting Positions
2017 Freiburg Institute of Advanced Studies, FRIAS (Visiting Researcher)
2016-17 Aichi Prefectural University (Visiting Professor)
2011-12 PhD Program in Linguistics in the University of Zurich (Kurzzeitdozent)
2006 Institut du Monde anglophone, Paris 3, Sorbonne Nouvelle (Visiting Professor, and associate member of Groupe de Recherches en Linguistique Anglaise SESYLIA).
1998 Dpto. Filoloxía Inglesa e Alemana, University of Santiago de Compostela (Visiting Professor).
1992 Department of English, University of British Columbia (Visiting Professor).
1985-86 Engels Seminarium, University of Amsterdam (Gastdocent).
Editing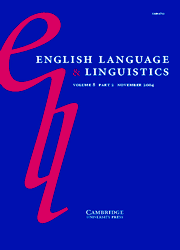 Linguistic editorial work
I was for many years an editor of English Language and Linguistics, which has become one of the leading journals in its field. It subsequently entered into a close relationship with the International Society for the Linguistics of English (ISLE).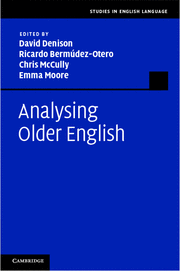 1996-2004 General editor (with †R. H. Robins and Geoffrey Horrocks) of Longman Linguistics Library.
1997 Guest editor (with Nigel Vincent) of a special issue of Transactions of the Philological Society.
Miscellaneous activities
I was one of a three-man team from the LAGB who advised the then Department for Education and Employment on materials for the literacy strategy in primary schools, notably the enhanced glossary. I retain an interest in the teaching of English language at school level, contributing to the LAGB's recommendations for grammatical terminology to be used in schools.
Computing work has included helping with the multi-lingual Vuwriter Arts word processor in the 1980s; my own numbering program NUM in the 1990s; the acquisition of texts and corpora for the department and the use of concordance programs; building a "temporary" (1999-2005!) and increasingly versatile student record database for department and School; and constructing and processing TEI/XML files as part of an online edition.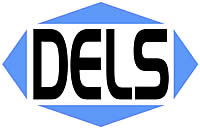 I chaired the organising committees of the 10th International Conference on English Historical Linguistics (10ICEHL, 1998) and Directions in English Language Studies (DELS, April 2006). 
I was on the executive committee of the International Society for the Linguistics of English (ISLE) 2007-14 and President 2008-11. 

Many of my papers are available for download from this page, wherever possible via Pure, Manchester's institutional repository.
Related information