Dr

Christopher Johnson
Senior Lecturer in Nonlinear Dynamics
Overview
I'm a Senior Lecturer in Nonlinear Dynamics in the Department of Mathematics and the Manchester Centre for Nonlinear Dynamics at the University of Manchester, UK.
My research interests are primarily in continuum mechanics, in particular in modelling the fluid and granular processes that occur in geophysical flows such as avalanches, debris flows and density/turbidity currents.
For further details, see my personal academic webpage.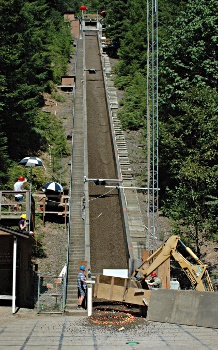 Related information
Publications
Research output: Contribution to journal › Article › peer-review
Research output: Contribution to journal › Article › peer-review
Research output: Contribution to journal › Article › peer-review
View all (31)
Student Theses
UoM administered thesis: Phd
UoM administered thesis: Phd
UoM administered thesis: Phd
View all (6)